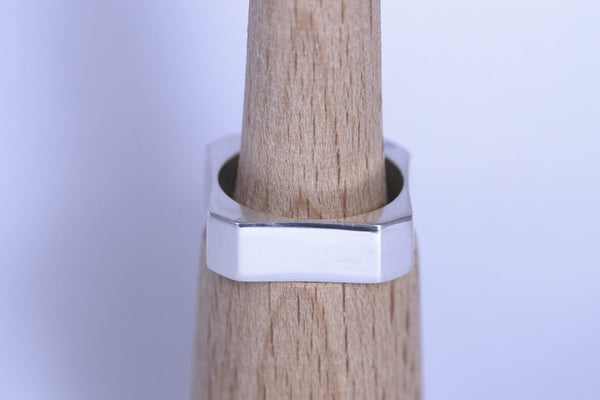 Concave Square Ring
A great simple ring for everyday wear. Though its overall shape is a square, the concave sides fit nicely into the curved space between the fingers. A larger version is available so can be ordered as a matching wedding / commitment set.
This ring measures approx. 6mm in band width. The wall thickness ranges from 3.5mm at corners to 1mm at thinnest part of curve on sides.
Rings sold individually. Prices shown here are based on your selections for size, material and colour (for gold).
Sizes: Available in sizes 5-8 including half sizes. Other sizes may be custom ordered.
Materials: Sterling Silver (925), 14 Karat White, Yellow or Rose Gold
Dimensions: Band width is approximately 6mm. Wall thickness ranges from 3.5mm at corners to 1mm