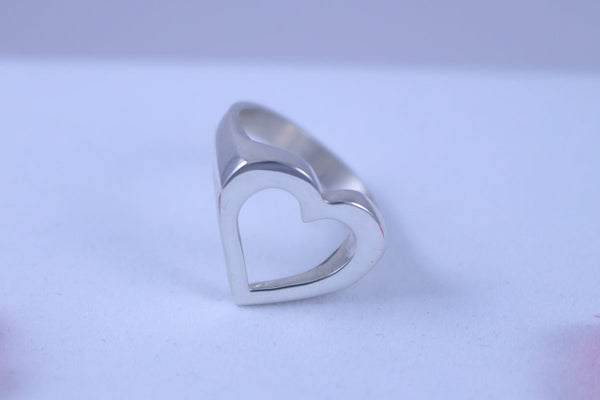 Open Heart Pinky Ring
This pinky ring features an open heart carved into the ring shank, providing a unique take on the heart symbol.
This ring measures 14mm in highest point of heart shape and is 3.5mm thick in front. The ring width in the back is 3mm and is 1.2mm in wall thickness.
Rings sold individually. Prices shown here are based on your selections for size, material and colour (for gold).
Sizes: Available in sizes 3-6 including half sizes. Other sizes may be custom ordered.
Materials: Sterling Silver (925), 14 Karat White, Yellow or Rose Gold
Dimensions: 14mm in front, 3mm in back ring width. 1.2mm thick in back, 3.5mm thickest in front